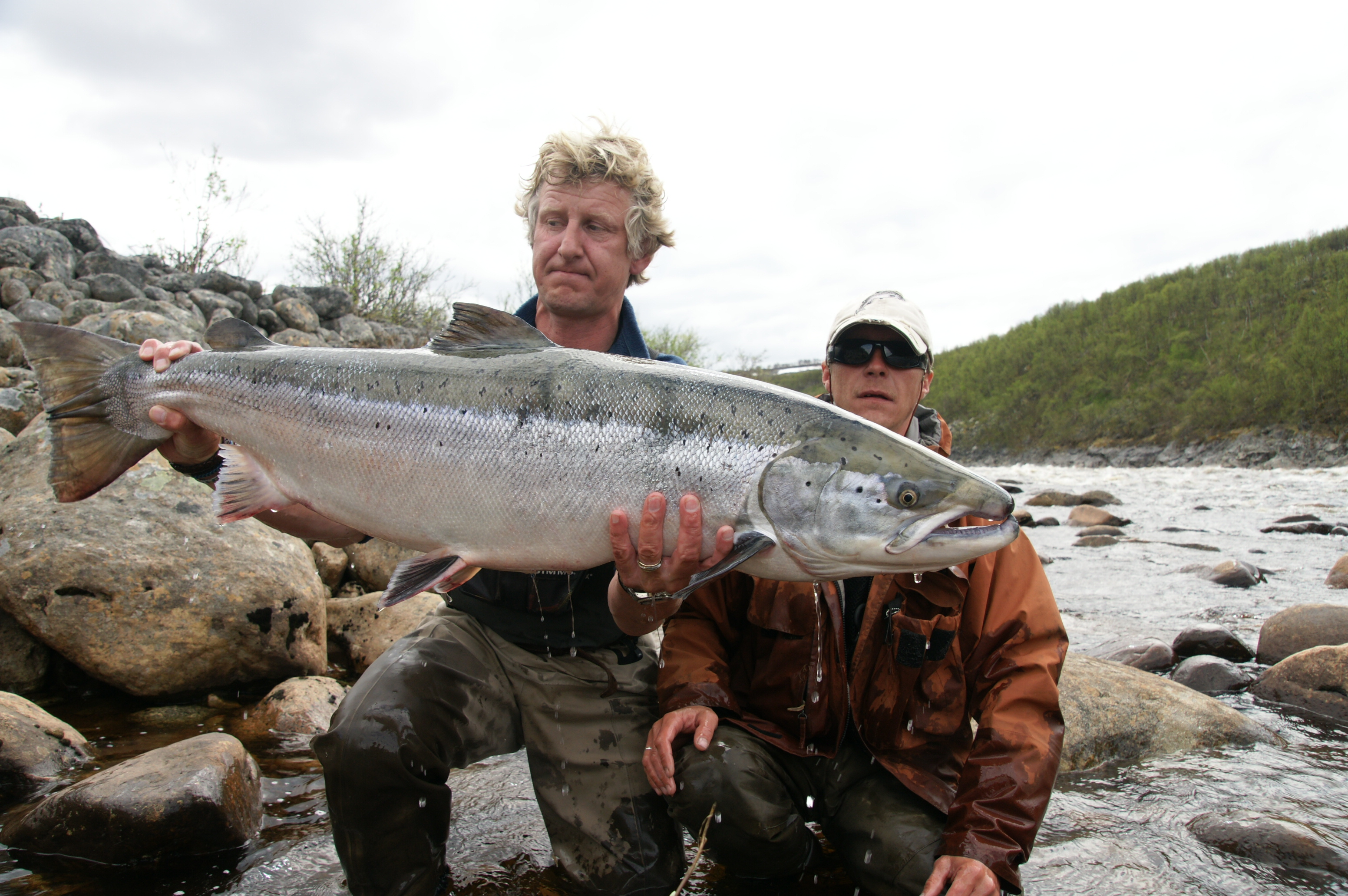 The Yokanga river is one of the legendary rivers in Russia Kola Peninsula known for big trophy salmon for this reason the beat is highly sought after.
Until recently this lower section of the river has not been accessible to foreign anglers but now it is open for business.
The Lower Yokanga
We have secured the exclusive fishing rights for the whole season in Lower section of Yokanga down at village Ostrovnoy.
As widely known, Yokanga is one of the legendary rivers in Russia Kola Peninsula for big trophy salmon.
With Heavy current, big boulders, hard wading, long cast and monster salmon – this is what makes Yokanga unique.
Base Camp
Demanding salmon hunting for the experienced and fit fishermen. Our base will be a newly highly upgraded tented camp which provides ample comfort. Our camp has a communal 'Big Tent' for dining and socializing.
The sleeping accommodation is in 6 comfortable twin tents with wooden floors, heated by electricity heaters.
The Fishing
There will be one guide for every 2 rods. Also there will be 12 rods fishing the beats and all beats will have a Jet boat to cross the river.
Now you have an outstanding chance to be to be the one of the first foreign anglers allowed to fish this lower section of famous Yokanga river.
Gear and etc
The Yokanga River beat contains a large number of classic pools as well as strong unmerciful rapid sections.
Double handled rods and suitable big reel are a must here. Hard core Salmon fishermen will not be disappointed.
Grab this amazing opening and be first in the firing line to greet the celebrated and distinguished Monster salmon from River Yokanga.