Last week I had the good fortune to go fishing the West Ranga for half a day. What a river and what a wonderful day I had.
I started in a beat called Hellisey where plenty of fish were jumping all over the pool. I kind of expected a strike in the first cast. But… nothing, changed flies… nothing. Those buggers where just in a teasing mood, one even jumped so close he almost jumped in my lap. Well there is always the next pool, and what a pool i had next – the famous Rangárflúðir.
I started in the bottom part of the pool with a Cascade fly; in my second cast i had a strike. Fish on! A lovely Cm grilse took the fly aggressively. Just the kind of fish i expected from the West Ranga. As soon as I was casting again I had another strike but this was something bigger, my Loop Classic reel screamed for good while and then there was silence. Again I casted a bit upstream and let the fly sink towards the tail end of the pool. Again… screaming reel and something big on the other end.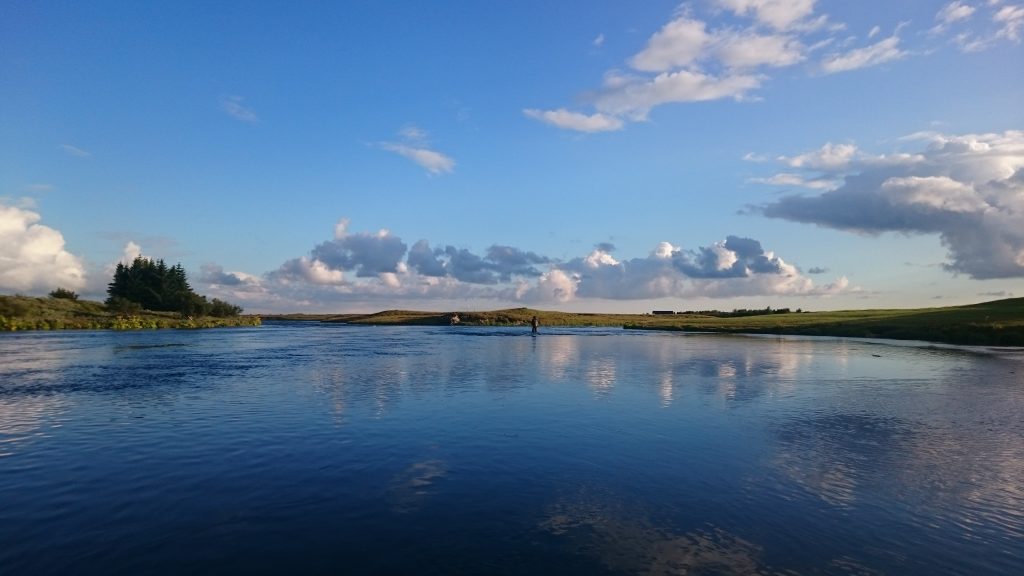 This time the fly was well set and i fought, and fought and landed a 88 Cm beautiful salmon. Soon after that I hooked in to a fish I think was even larger (they always are when they get away), he jumped totally clean of the surface and I saw in midair how the fly got loose. Well, loose some win some.
What a pool and what a river, two fish and three lost in two hours. I will take that anytime.
Due to cancellation we have a rod in West Ranga August 20-22. We also have a few rods left in East Ranga before or after that period.
Tight lines,
Johann David – jds@lax-a.is