Our friend and angler Wolfgang was fishing the beat 4 and 3 on Stora Laxa about a week ago and had a good time there and shared with me these photos and news from the river: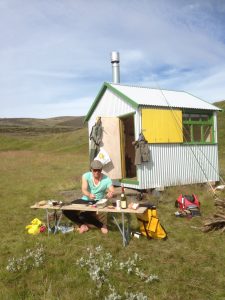 "Hallo Vala,
we had a good time on Stora Laxa! Caught 13 fish, best was the upper part of beat 4, beat 3 was a little bit low, the river was dropping and we did not see much movement.
Best day we had on beat 4 in the small hut, it was great, thanks for your advice!"
Unfortunately the fishing went low after they left and fishing has been hard in tough conditions these past days on beat 3 and 4, however a 97cm male was landed very high up in the canyons on beat 4!
all my best,
Vala
valgerdur@lax-a.is