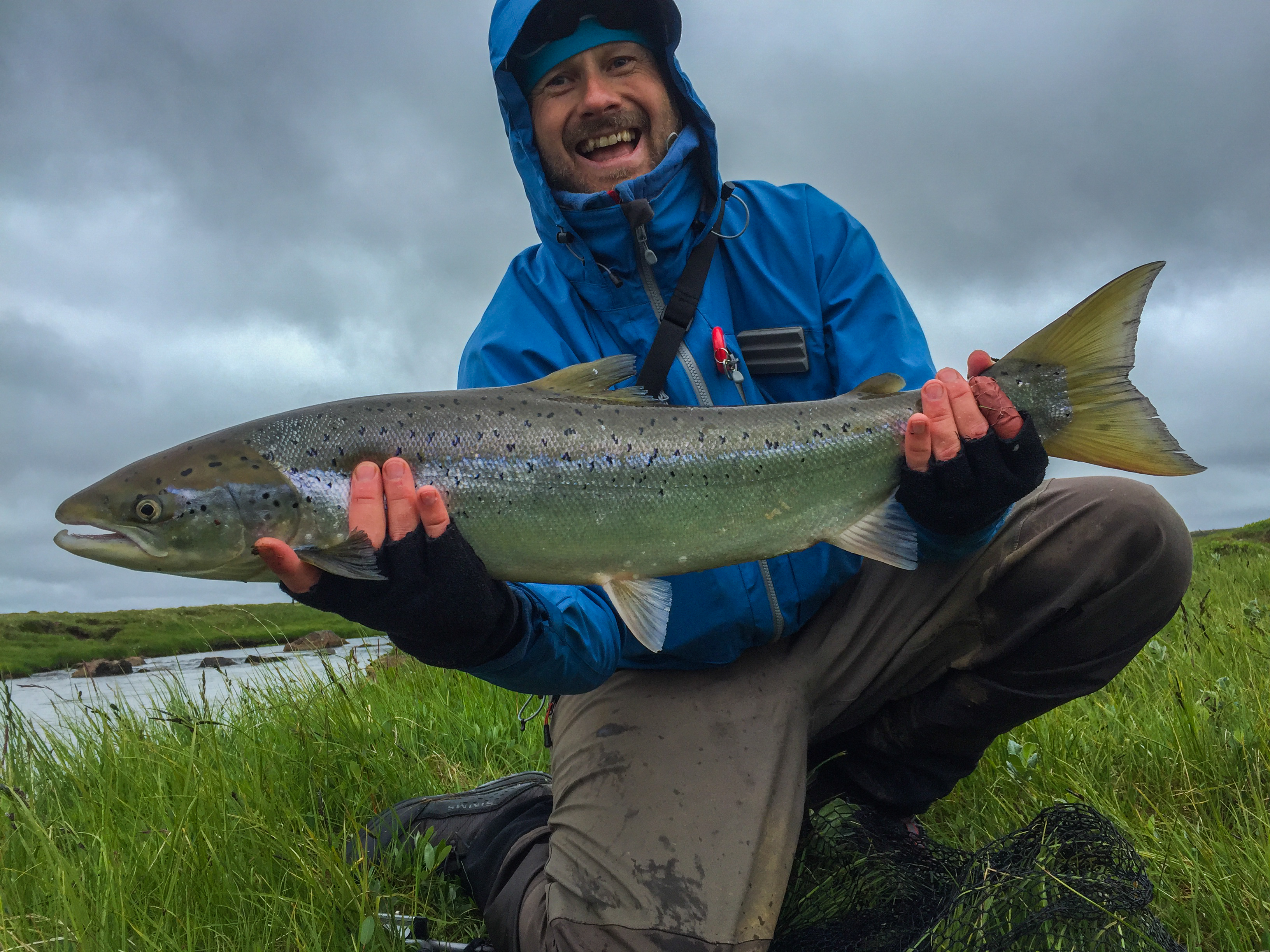 Deildara is a three rod river situated in the northeastern part of Iceland. Deildará prides itself by a good chance of catching the three most common fish in Iceland, arctic char, brown trout and of course the atlantic salmon.
Last seasons total catch during was 262 salmon and 301 salmon the year before.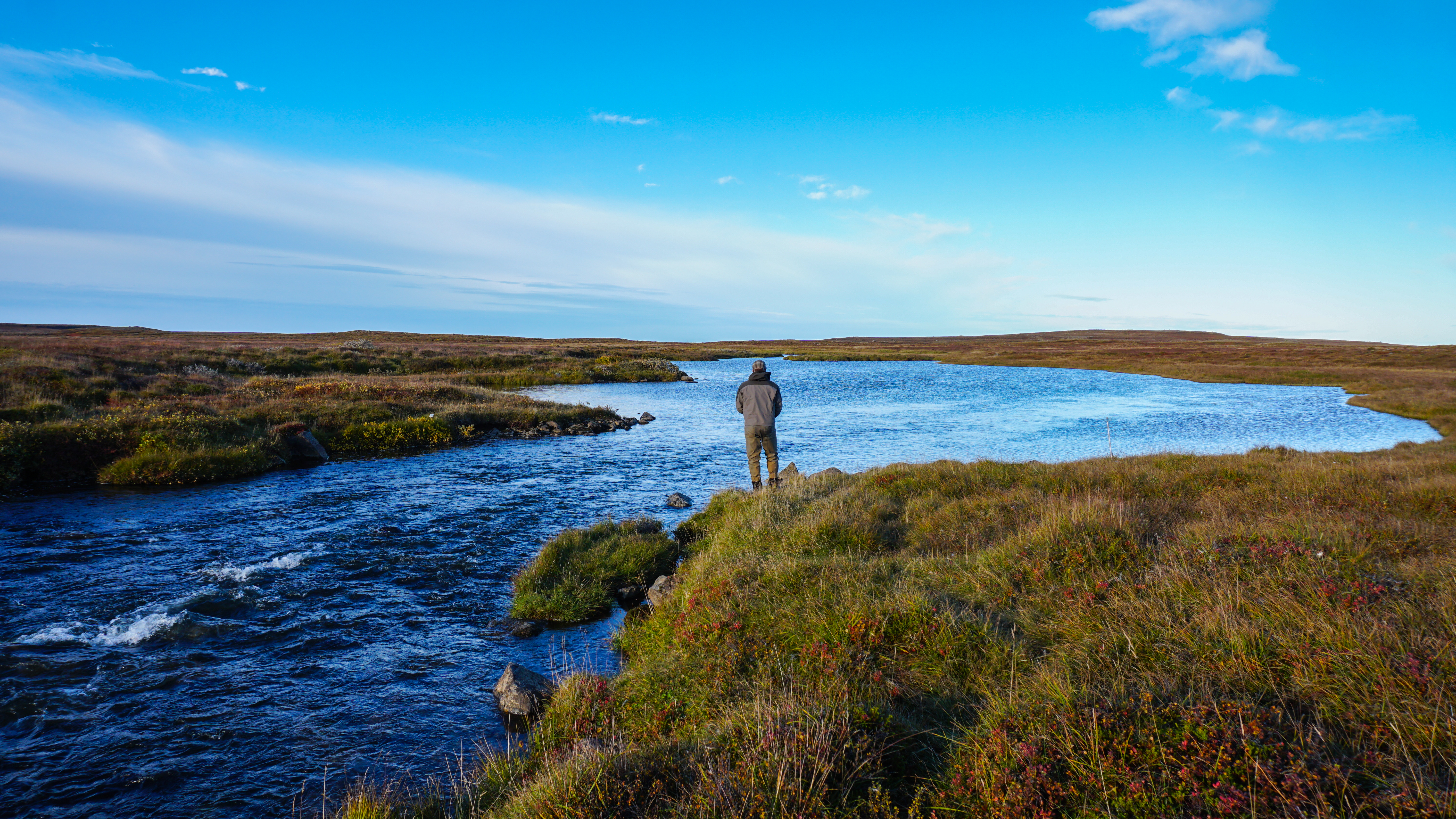 The river is 7km long and has 19 marked pools. The river is perfect for single handed rods, 6 to 8 weight, small flies and the rifled hitch.
The river comes with a very nice self catering lodge. The lodge has three spacious bedrooms, each bedroom comes with private bathroom facilities.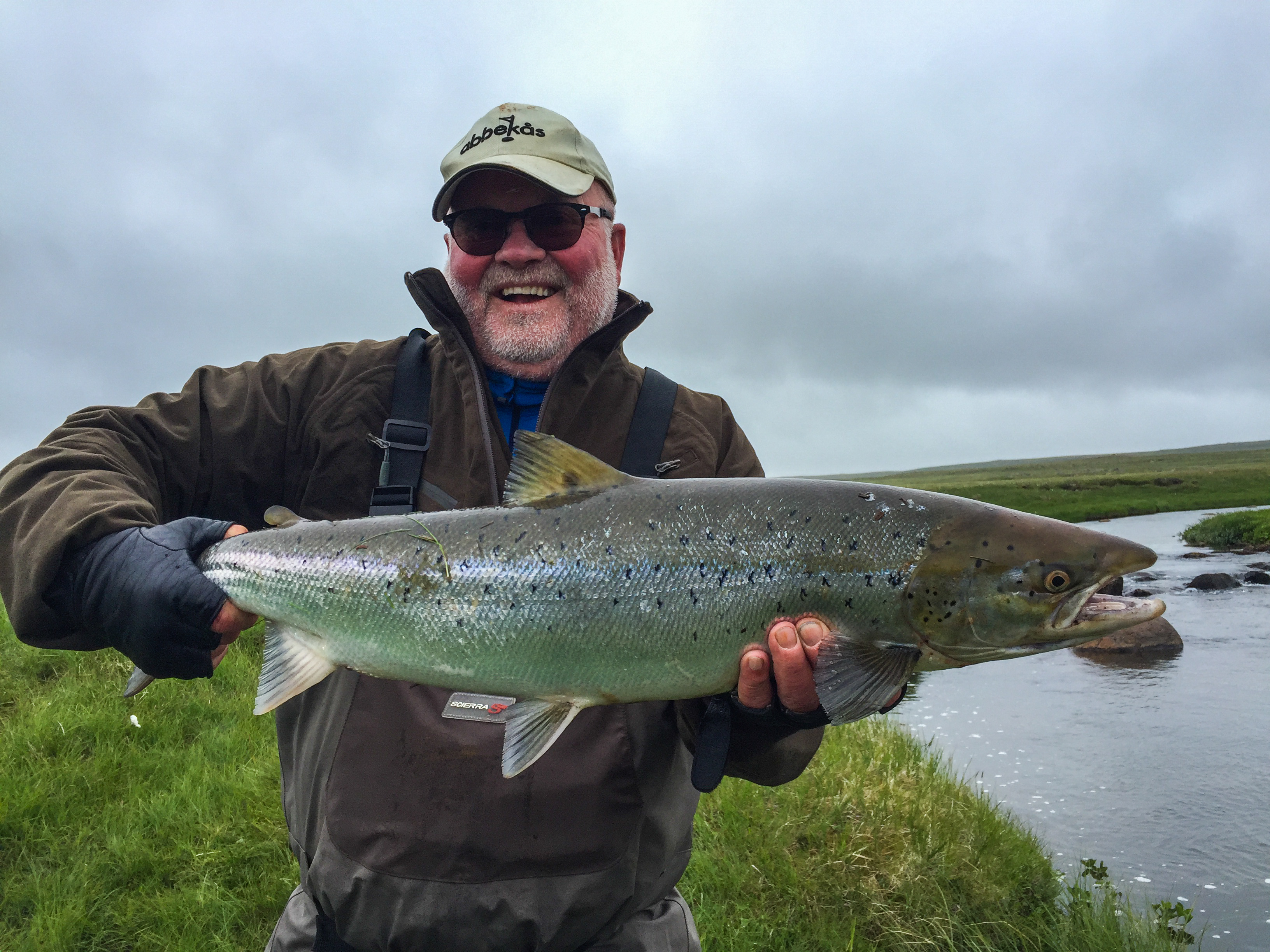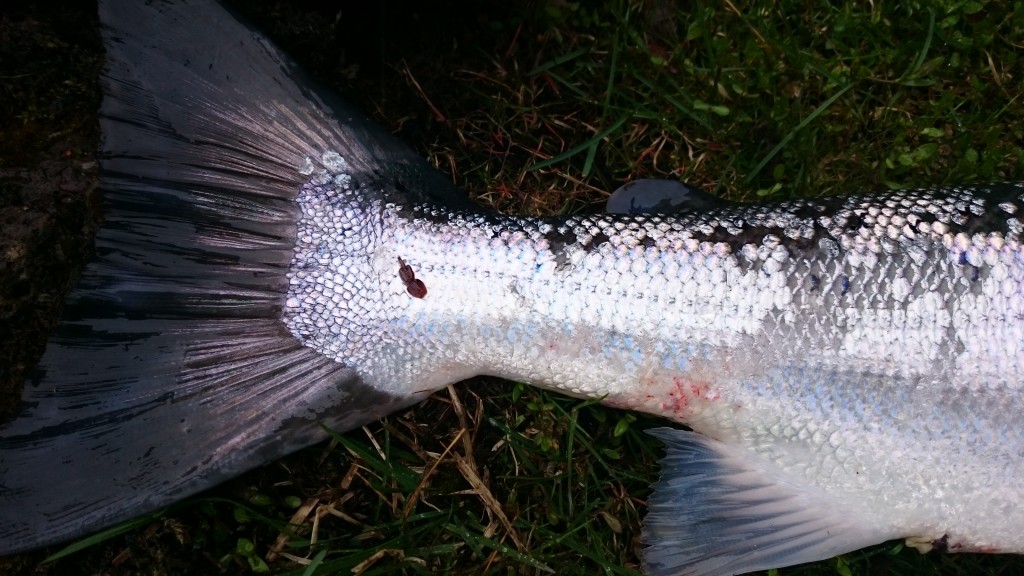 Location: North East Iceland,  about 630 km from Reykjavik.  To get there from Reykjavík. The river is sold with flight to and from Húsavík included and a 4×4 rental car waiting at the airport. From Húsavík the distance is just under two hours by car.
Fishing season: July 1st to September 26th. FLY ONLY.  All salmon over 70 cm must be realeased.
Prime time: July 27th to August 20th
Guide: Can be arranged.
Lodge: Very good self catering lodge.
Fishing hours:
* July 1st to August 15th: 07:00 – 13:00 and 16:00 – 22:00
* August 15th to September 30th:  07:00 – 13:00 and 15:00 – 21:00
Best flies:
Deildará is excellent for using the riffle hitch and small flies, sizes 16 – 18 can be extremely effective when stripped. Floating lines and long leaders is what the angler should use in Deildará, at least until the autumn chills begin to affect the water temperature. The best flies are:
Black & Red Frances (sizes 12 – 18)
Black & Blue (sizes 12 – 18)
Collie Dog (¼ – 1 inch)
Blue Charm (sizes 12 – 18)
Black Sheep & Silver Sheep (sizes12 – 18)
Hitch tubes
In September, when temperatures fall, the water temperature can get quite cold some days. Those days a sink tip and heavier tubes (with and without cones) may be the answer, bring the following tubes in September:
Black & Red Frances (½ – 1 inch)
Black & Blue (½ – 1 inch)
Blue Charm (½ – 1 inch)
Black Sheep & Silver Sheep (½ – 1 inch)
SunRay Shadow (1 – 2 inches)
Map: 
Clothing: In spite of the relatively mild climate, you should bring warm clothing and, most importantly, quality rain wear and a windcheater. Please check out the average temperature table here below. Chest waders and wading shoes. Nicer clothes to wear for dinner.
Tackle disinfection: Iceland has always been free of diseases like UDN and Gyrodactylus salaris and we intend to keep it that way. There is a strict policy of visiting anglers having their tackle sterilized before coming to Iceland. This should be done in a 2% formaldehyde solution for 10 minutes and performed by a veterinary surgeon. (Tackle sterilized in Virkon S is also acceptable.) A signed inventory of what has been sterilized should be provided by the vet for presentation to the customs officers at Keflavik airport. The most important items to be treated are: rods, reel/line, waders and flies.
The process can be carried out by staff at Keflavik airport. The office is located at the far side of the baggage reclaim hall, downstairs in the airport. Just notify one of the personnel in the area that you need your tackle disinfected and they will have a member of the staff come and complete the process. The price for one fishing set is 3.500 Icelandic kronurs.
Flights
There are two airlines that offer a scheduled flights to Iceland.
Icelandair, www.icelandair.is
Wow Air, www.wow.is
Documentation & Visas
Citizens from the European Economic Area (comprising the EU, Switzerland and Liechtenstein), US and Canada need only a passport valid for at least three months after the planned date of arrival to enter Iceland for up to three months.
Currency: Icelandic Krona. Visa and Eurocard/Mastercard credit cards and Maestro and Visa Electron are accepted widely.
Language: Icelandic, but Icelanders speak English as well.
Electricity. Most facilities operate on 220-wolt, 50-cycle system. A Converter will be necessary for any electrical items that require a 110-volt, 60-cycle system.
Duty-free: Allowed on arrival one of the following choices:
1 lither of alcohol and 1 lither of wine.
1 lither of alcohol and 6 lither of beer.
1 lither of wine and 6 lither of beer.
One carton of cigarettes can be brought in to the country per person
Good to know:
Daylight                            Sunrise                                Sunset
May                                     3:55 AM                            10:12 PM
June                                    2:42 AM                            11:32 PM
July                                     3.23 AM                            11:00 PM
August                                4:58 AM                             9:22 PM
September                          6:29 AM                            7:33 PM
October                              7:55 AM                             5:48 PM

Average temperature: °C                                            °F
May                                        7, 2                                44, 9
June                                      13, 1                               55, 6
July                                       15, 2                               59, 4
August                                  13, 3                               55, 9
September                            13, 0                               55, 4
October                                 6,1                                   43,0
In case of an emergency dial 112, but guide and lodge staff will be insistence for any problems that might occur.
If you want to hire fishing equipment, please send us the name and the shoe-size for each individual. And please let us know if a single or double handed rod is preferred.
Please note that fly casting instruction can be arranged by your guide: please let us know to give him advance time.