We got an email from our angler Lars who was fishing on Middalsa river this summer and had a great time. It is always lovely to hear from everyone after the trip and see how it was. Here are some photos from their trip and letter shared along: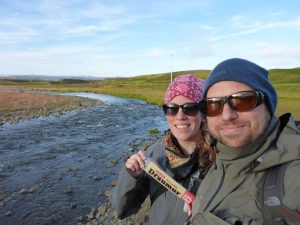 "We were fishing for 3 days at the Middalsá to celebrate my 40th birthday.
Everything was exactly as we hoped, nice weather, beautiful surroundings, beautiful char and a good Champagne.
In total we caught about 10 chars, both "silver coloured" from the sea and dark red coloured. We also lost a handful of them.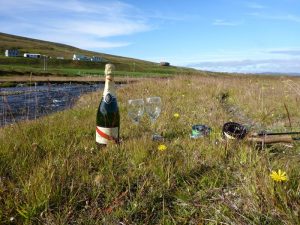 The second day was my birthday so we combined the fishing with some nice Champagne and sun at the riverside.
Great visit to Iceland once again and something that we will continue to do for a long time ahead I hope.
Thanks !
Lars & Emma"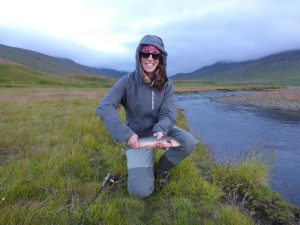 Here you can read more about the Middalsa river: http://www.lax-a.net/iceland/salmon-fishing/salmon-self-service/middalsa/
For more information on Middalsa or other rivers please contact: valgerdur@lax-a.is
All my best,
Vala